The Work
We Endorse These Local Campaigns
Legalizing Democracy
Learn more about this current Community Rights effort at the state level with The Oregon Community Rights Network (ORCRN) leading the way. The ORCRN is approaching the legislature about getting the Constitutional Amendment on the ballot. Check out This Page for more information.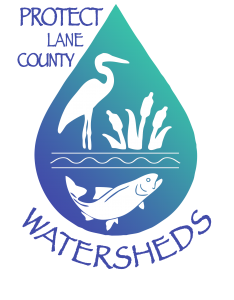 Protect Lane County Watersheds
This PAC was created to move forward an ordinance to secure the Rights of Waters and Watersheds to sustainable recharge, flows sufficient to protect native fish habitat, and clean water unpolluted by any activities of corporations, governments, and other business entities. We are a group of dedicated Lane County residents that believes we pocess the right and obligation to protect our watersheds.
Freedom from Aerial Herbicides Alliance
This PAC crafted a Charter Amendment, with the help of CELDF, to ban aerial spraying of herbicides in Lane County- securing our right to be free of chemical trespass, while also protecting our right to clean air, water and soil free from herbicide contamination.  Check out our website.
Our Community Our Rights
This PAC is working to secure our Right to say No to corporate threats– A Charter Amendment has been crafted for Lane County to secure the Right of Local Community Self-Government, so that citizens can write and pass laws that protect our health, safety and welfare, such as: banning aerial herbicide spraying, establising the right to a living wage, creating equal pay for equal work, and many other social and environmental issues.
Oregonians for Community Rights
OR4CR is a citizen's initiative effort to amend the Oregon Constitution. The group is currently in court waiting for permission to gather signatures for the ballot.
The state constitutional amendment titled "The Right to Local, Community Self-Government" would codify into law the right to local, community self-government, enabling local governments to protect fundamental rights and prohibit corporate activities that violate those rights. It would secure the authority of communities to put in place stronger rights and protections than those currently recognized at the state, federal, or international level. Learn More