Who Decides?
Our Communities or Big Corporations?
Latest News, Events and Happenings….
Community Rights Lane County educates and mobilizes citizens about our rights to local community self-governance. We believe decisions affecting communities must be made by community residents – the people directly impacted by these decisions and laws that authorize harmful corporate activities. We believe corporate structures should not have privileges that elevate corporate interests above those of the local community.
KALAPUYA ACKNOWLEDGEMENT
This is the land of the Kalapuya Nation, stretching from the Umpqua River to the south & northward to the Falls at Oregon City. Three dialects of the language were spoken throughout the Willamette Valley with 12 or so distinct groups within this area. Although Kalapuya people were primarily removed to reservations at Siletz & Grand Ronde, they remain aware of their rich heritage & traditions on this land. We acknowledge the traditional custodians of this land which we call home, the Kalapuya people, & we pay our respect to the Elders both past & present.

Our Community
Join the Community Rights Action!
Join our monthly general meeting of community rights supporters in Lane County.  Learn more about our work and stay updated on the latest developments in local, state, national and international Community Rights efforts.
Each month's agenda is different, and we feature speakers, videos, and engaging group activities. We have opportunities for everyone to participate in!
We're meeting virtually now! 
Contact us to receive call information. 
Email: [email protected]

Learn how others in Oregon are using community rights-based lawmaking to end corporate harms in their communities. Stay up to date on the latest campaigns!
Even in the time of Covid-19, we'll try and keep people connected by gathering at least once a month. Our Community Rights Action gatherings are now on Zoom! Join the mailing list for call details.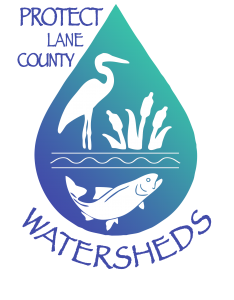 Community Rights Lane County supports many community rights campaigns. These campaigns are an effort to protect our communities and the natural world we depend on. Read more about these efforts.